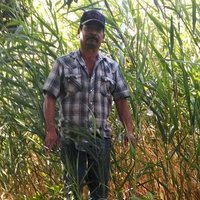 Jose G "Maistro" Zaragoza
On Wednesday February 6, 2019, Jose "Miastro" G Zaragoza, son, husband and father died at the age of 53.
Jose was born in Arteaga Michoacán Mexico on August 19, 1965 to Reynalda Maldonado-Torres (deceased) and Jose Zaragoza-Lopez. He grew up in Colima Mexico and later on he migrated to Washington. Where he raised his family. He is preceded in death by his mother Reynalda and his baby brother José Domingo and he is survived by his father Jose(Sara) Zaragoza, wife Margarita and son Sixto & (Savannah) with their children Jose, Emmanuel, and Juan, and his daughter Norma & (Salvador) their children Elizabeth, Leland, and Julio. He's also survived by his Siblings Enselmo (Gloria), Salvador, Ermelinda (Mauro), Sixto, Trina, Amelia, Ramiro (Jeannie), Gerardo (Velma), Miguel, Perla (Beto), Agustin (Blanca), Teodora (Victor), Lorenzo (Miyera), Herman (Chelo), Juan (Érica), Santos (Lupita), Lalo (Vickie), Cande (Lily), Rita (Juan), and Maricruz (Adrian) as well as many nieces, nephews, aunts, uncles, cousins, family and friends.