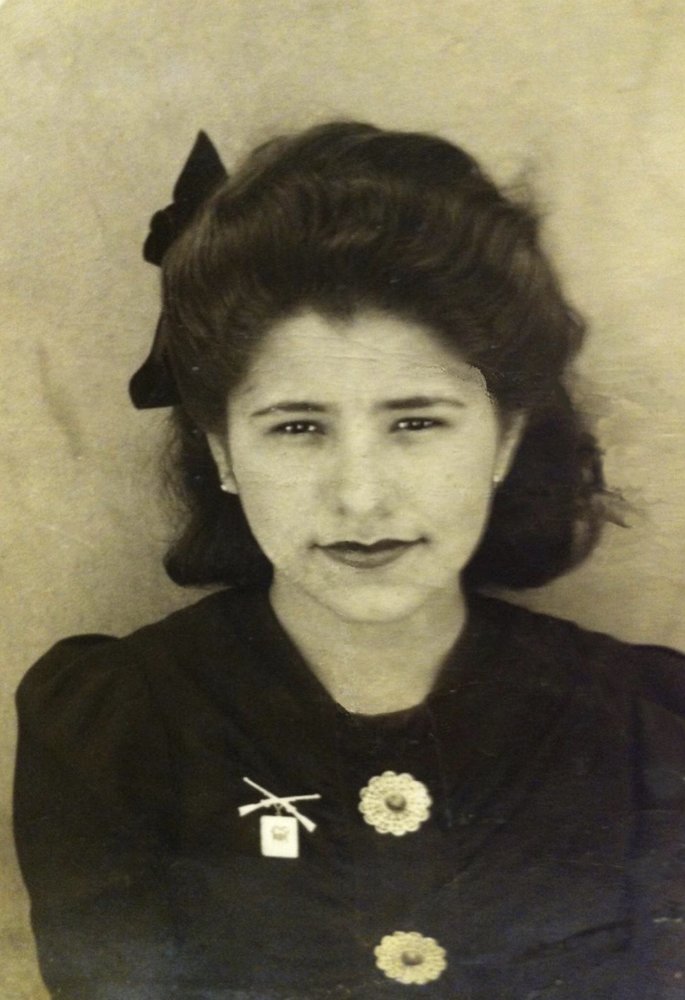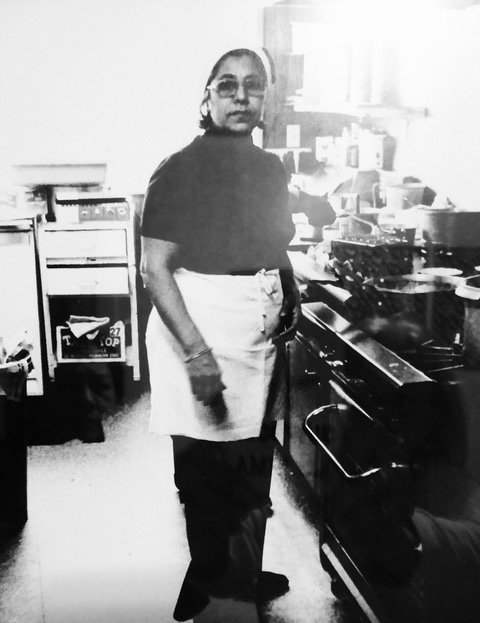 Obituary of Elisa G. Benavidez
Mom and Dad lived in McAllen Texas where she was employed at the lunch counter at Woolworths. They later migrated to various States working in the fields. Mom and Dad settled and made their home in Othello in 1963. They first lived at the Yellow Camp (campo amarillo 14B ) according to Manuel. There Mom would get up at 2 am to prepare lunches for Dad to take out to the fields for purchase. She was employed at Chef Reddy and later became owner of Benavidez Pool hall which than became Benavidez Cafe.
Many of her tasks included preparing meals for 4 catering trucks driven by Dad, Ramiro, Ruben and Manuel, making lunches for the trucks to assure his early arrival in the fields, they also catered to Chef Reddy preparing roasted fried chicken for delivery every day for every shift, they catered to Baseball games, tournaments and auctions. She was a hard worker, dedicated wife and mother, she retired in 2014 ending her career as a restaurant owner after 55 years.
Mom had eight children, Minerva Muratore, Estella Germain, Marina Benavidez, Manuel Benavidez, Grace Benavidez, and Sylvia Benavidez. Mom had twenty grandchildren, thirty great grandchildren and two great great grandchildren, she is also survived by her brother Jessie Gonzalez who resides in Othello, and her sister Irma Gonzalez who resides in McAllen Texas.
She was preceded in death by her son Ruben Benavidez, her husband Kayo Benavidez, her son Ramiro Benavidez and her daughter Sylvia Benavidez two grandchildren Mona Lisa and Mauro.

Public Visitation
10:00 am - 5:00 pm
Monday, November 5, 2018
Stevens Funeral Chapel
511 S 7th Ave
Othello, Washington, United States
5094883341
Funeral Services
11:00 am - 12:00 pm
Tuesday, November 6, 2018
Stevens Funeral Chapel
511 S 7th Ave
Othello, Washington, United States
(509) 488-3341
Interment
1:00 pm - 2:00 pm
Tuesday, November 6, 2018
Bess Hampton Memorial Gardens
1915 Cemetery Rd
Othello, Washington, United States
(509) 989-4291